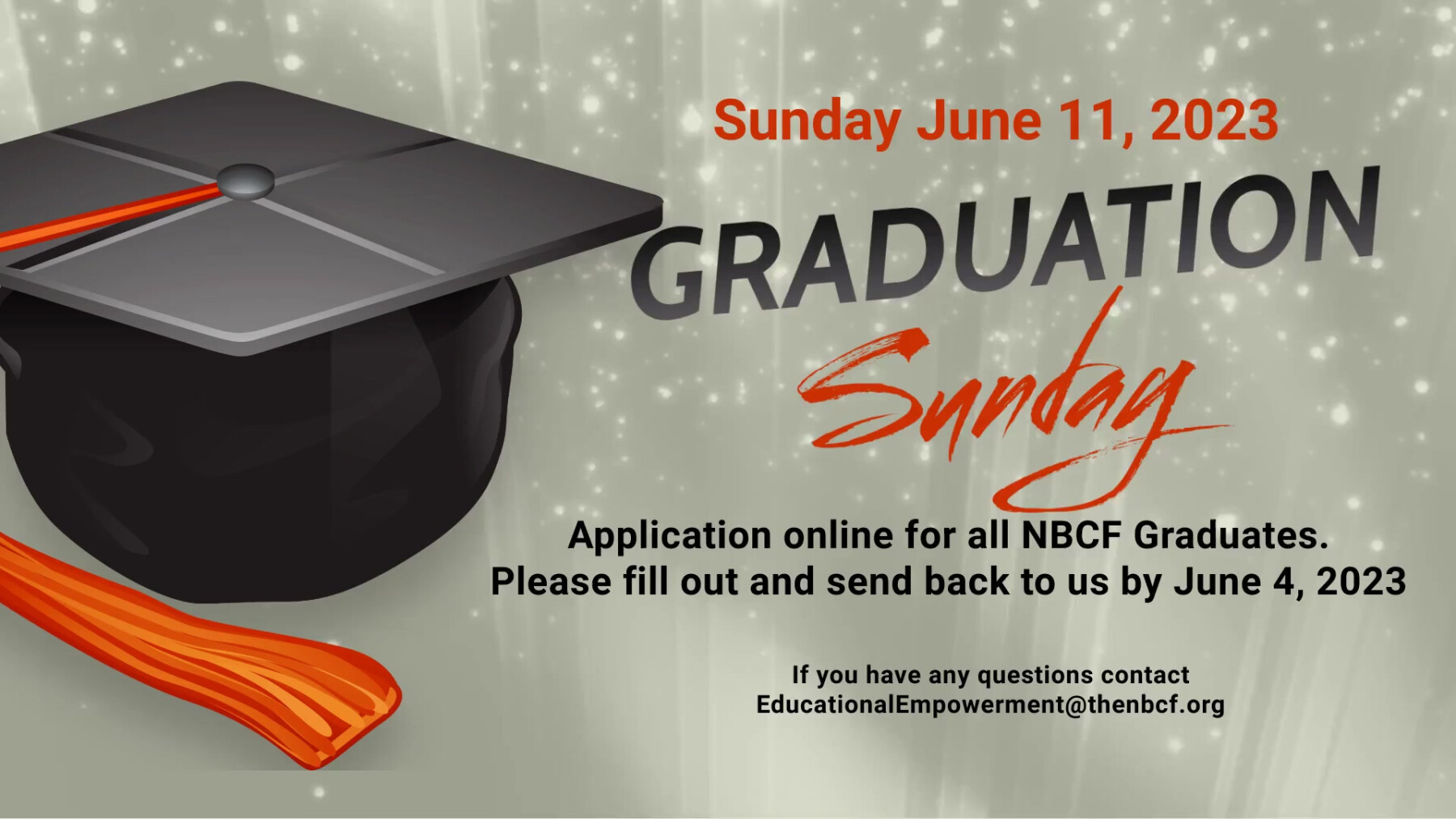 Saturday, May 20, 2023
,
1:00 PM - Sunday, June 04, 2023, 11:59 PM
Attention Class of 2023,
If you are graduating from high school, college or vocational school we'd like to celebrate you on Graduate Celebration Sunday.
Please complete this 2023 Graduate Information form and email it along with a recent high-resolution photo to .
The deadline for your submission is June 4, 2023. Fill out form Here.
Please join us for Graduation Sunday on June 11, 2023 at 9:30 am service