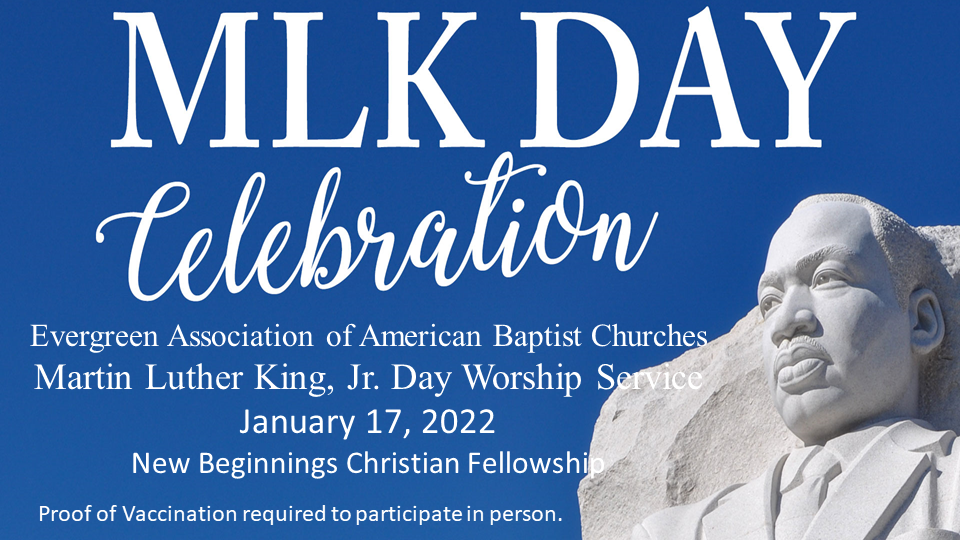 Monday, January 17, 2022
,
6:00 PM - 8:30 PM
Website: http://thenbcf.org
Sing Sing Celebrate for Martin Luther King Jr
New Beginnings Christian Fellowship in conjunction with Evergreen Association of American Baptist Church (ABC)
Invite you to the Martin Luther King celebration you need to attend.
On Monday January 17, 2022. Right here at NBCF and online @ thenbcf.org.
Featuring the keynote from Rev. Dr. Leslie D Callahan.
Don't Miss it. To Donate for the program click here