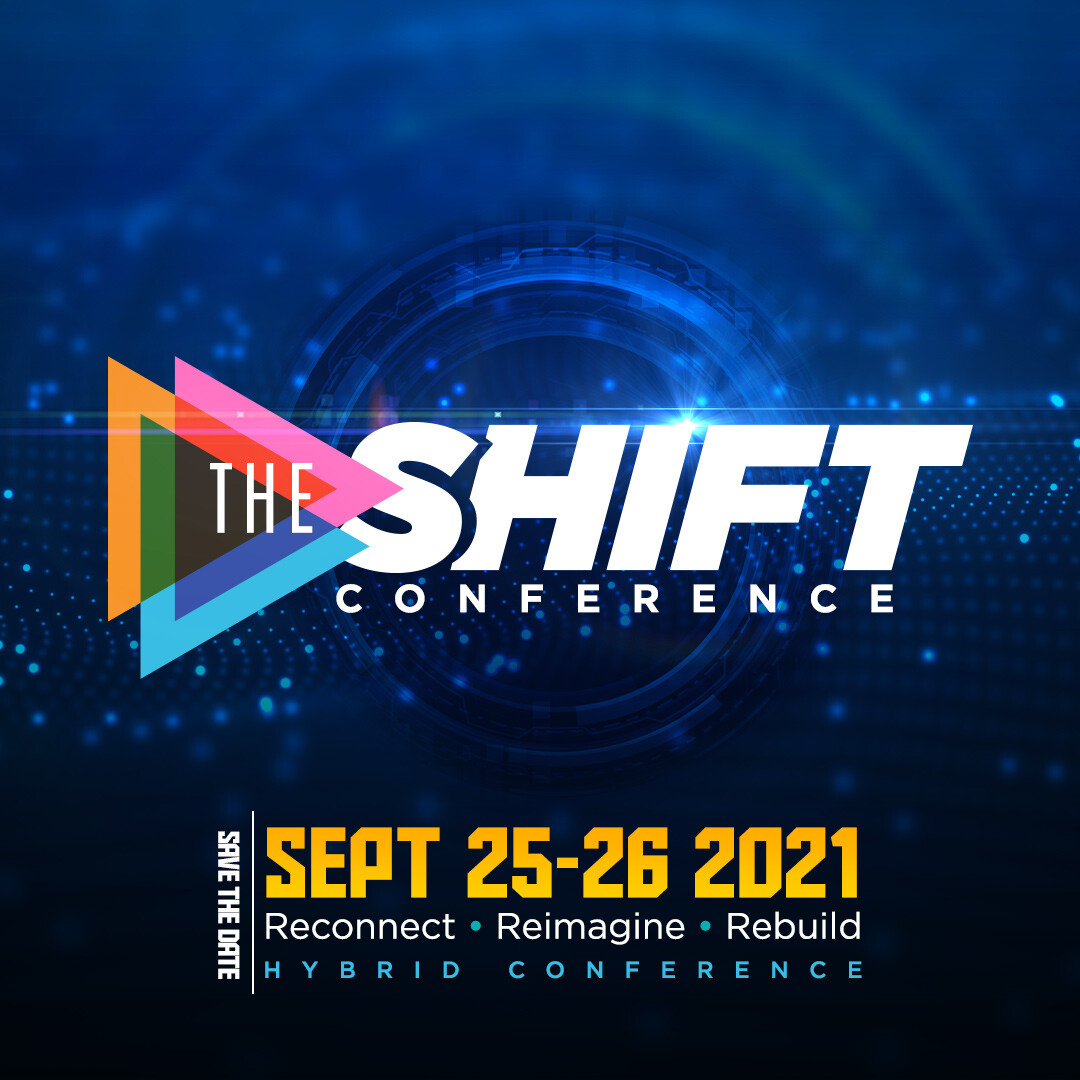 Saturday, September 25, 2021
,
9:00 AM - Sunday, September 26, 2021, 2:30 PM
Location: New Beginnings Christian Fellowship, 19300 108th Ave SE, Kent, WA US 98031
SHIFT Conference Tickets On Sale Now!
The Conference general sessions 9 am - 2:30 pm
Comedy Show 7 pm - 8:30 pm
The SHIFT Conference aims to empower and equip individuals to be high impact leaders in their families, faith spaces, personal lives, professional spheres, and communities.
Through addressing the needs of the total person—Mind, Body, and Spirit—The SHIFT Conference creates a unique experience where each person has the space and opportunity to evaluate areas in their lives that need a SHIFT, and receive specific tools, insight and resources to make a sustainable change.
This year's conference will be a hybrid experience--providing limited in person activities along with dynamic virtual options to fully engage. We invite you to join us as we explore how and what we need to individually and collectively re-CONNECT to after over a year of social distancing and different types of separation. We will be empowered to re-IMAGINE our personal, professional, spiritual and collective futures. Finally, we will be equipped with the tools, resources and inspiration needed to consider what and how we will re-BUILD our personal lives, families, communities, professional spheres and faith spaces!
Join us as we welcome some of the leading voices of our generation including Rev. Dr. Shareka Newton, Rev. Reginald Sharpe Jr, and Rev. Dr. Dominique Robinson. For our night of entertainment help us welcome the one and only Michael Jr for a comedy show you will not want to miss!
The SHIFT Conference offers four (4) ticket options to participate. Conference registration INCLUDES your ticket to the comedy show. Individual comedy show tickets are also available for those not attending the full conference activities.
Check out the pricing details tab to review all details for each ticket type to decide which experience is right for you!