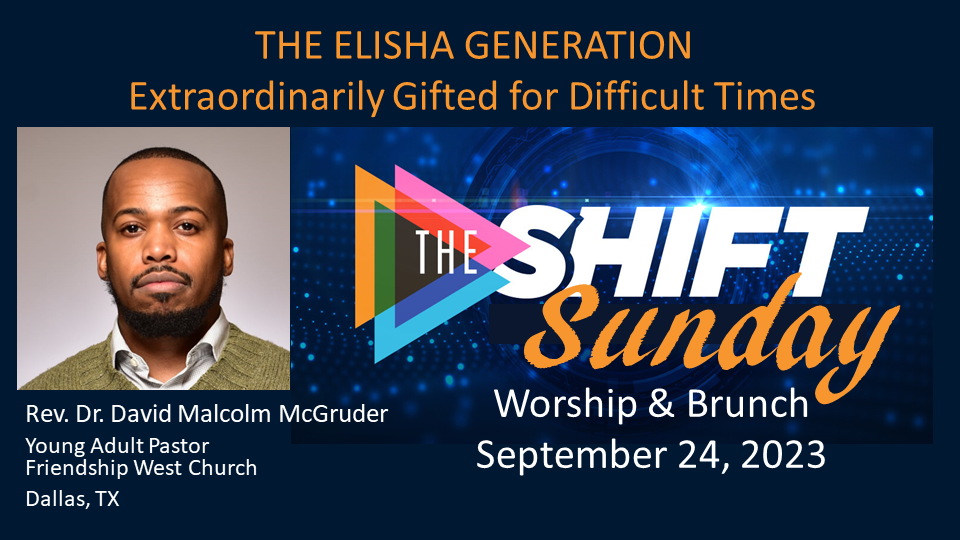 Sunday, September 24, 2023
,
9:30 AM - 3:00 PM
SHIFT 2023
Yes, The Shift Conference is back, LIVE and in-person September 24th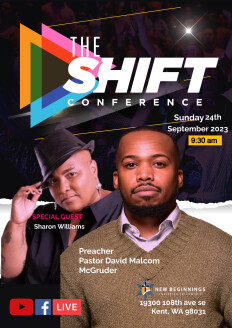 We invite you to join us as we explore how and what we need to individually and collectively RECONNECT after years of social distancing, separation, and navigating relationships. We will pause and REFLECT on our emotional and mental well-being as a result of the pandemic. Finally, we will be equipping young adults with the road map and inspiration needed to RE-ENGAGE in our churches, ministries, families, and communities! Our time is now! What are you waiting for?
Three practical and spiritual workshops to help today's young adults to overcome life's challenges and critical issues.
RECONNECT: with social distance, separation, and the slow return to normalcy, young adults still need support and guidance for maintaining connections. Cultivating and navigating relationships during these times have been tricky and sometimes awkward. This session serves as a refresher course for young adults needing/wanting to make new connections with others, as well as helping strengthen existing relationships in your immediate circle.
REFLECT: Mental health and well-being has become a high priority and in-demand service for young adults. Physically, folks are booked and busy, but mentally, folks are exhausted and might be struggling in silence. This session creates space to pause and reflect on the changes, impacts, and collective trauma as a result of the pandemic. This session reminds us to take care of their mental health and practice self-care wherever possible: At-Work, At-Home, At-Church. We can't give God the full Glory if we are all running on empty.
RE-ENGAGE: Through fellowship, we connect like-minded Christians looking for community, support, and service to others. Young adults are the future and the church needs you NOW. In this session, we call on young adults to re-engage with the church body, for in-person worship services, on-the-ground church ministry work, and ways individuals can contribute to young adult fellowship, discipleship, and programs.
The Shift Conference Weekend is A Christ-Centered and socially conscious conference for and by young adults ages 18 to 39. This year's conference theme invites young adults to RECONNECT, REFLECT, AND RE-ENGAGE over the course of the conference weekend, offering a full day of worship and Aa chance to network featuring the preaching and teaching of Rev. Dr. Davis Malcom McGruder.
Come out and enjoy this day of engagement!